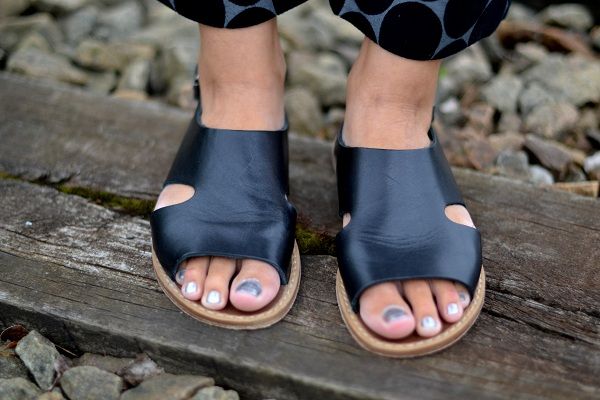 Jeg var så træt af at Marnis kollektion udkom d. 8. marts, eftersom jeg tog afsted d. 5. og derfor var i Thailand, hvor de ikke havde H&M, så var løbet kørt for mig tænkte jeg, specielt fordi hverken Thailand eller Vietnam havde det... men jeg tog grueligt fejl! Da jeg kom til Beijing var der stadig Marni at komme efter, og så endda på udsalg! Yes! Jeg erhvervede mig disse sandaler, som er de rareste jeg nogensinde har haft, og bukserne med det fine grafiske print med prikker, jeg synes de er sjove, og jeg bliver så blad af at have dem på - skønt!
Der er endnu en ny ting på billedet, nemlig T-shirten, som jeg købte selvsamme dag og skiftede til... jeg kunne bare ikke dy mig! Den er et genbrugskøb fra Kolding, hvor jeg tog til sammen med Katrine. Jeg elsker at mønsteret er syet på, den er bare gudeskøn! Men 80 kr. for en genbrugs-T-shirt - det er dyrt her i Jylland!
TRANSLATION:
Here are two from Marni - the print pants and the sandals. I thought I was out of luck when the collection came out when I was in Thailand, where they don't have H&M, and then Vietnam where they don't have H&M either! But at last I found my beloved H&M in Beijing and got Marni for H&M on sale! Yes!
Another new thing is the T-shirt, that is a vintage found. I changed to this because I simply could not wait this day!