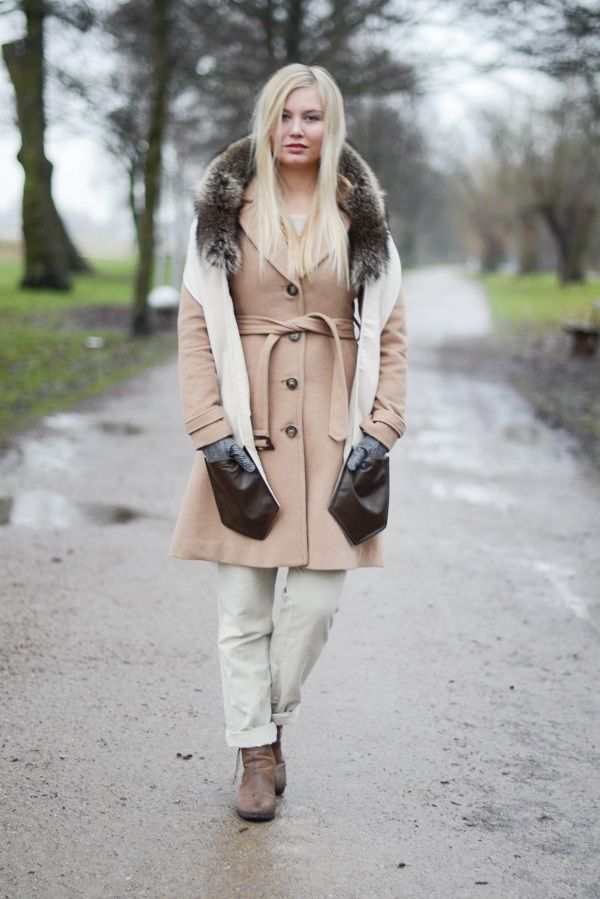 Hooded scarf: Annlyx, Shoes: Shoe shi bar, Necklace: Moss Copenhagen, Gloves: Friis & co., The rest: H&M
Dag 1 havde jeg det smukke halstørklæde fra Annlyx på, stylet i jordnære farver. Det var en rigtig god dag, hvor jeg fik taget en masse streetstyle og set nogle shows. Bl.a. Freya Dalsjø, som jeg til manges forvirring er kommet til at kalde Ida Sjöstedt et par gange i løbet af ugen - sorry! Det var et helt fantastisk show, men jeg var desværre kommet afsted uden kamera, da det var efter jeg havde været hjemme og få aftensmad.. men kan anbefale at google det. Et enkelt pink look mellem de mange mørke i læder, pels, transparent i overdimensioner og skarpe snit - uf, hvor var det lækkert!
TRANSLATION:
Day one I styled the beautiful Annlyx scarf in neutral colors. This day was a really good start on fashion week, with both shows and streetstyle. The show that amazed me the most was the Freya Dalsjø show - I'll recommend you all to google this show.